Features
Get the best of the Feedcoyote experience
Network
Connect to other highly skilled independent workers (freelancers, solopreneurs, SMBs) and build a portfolio of projects.
Go to section
Collaboration
Find the right freelance partner for your projects. Collaborate on various other projects and make more money.
Go to section
CRM
Manage all your projects, collaboration & end-to-end deal flow, all in one place with the right CRM tools.
Go to section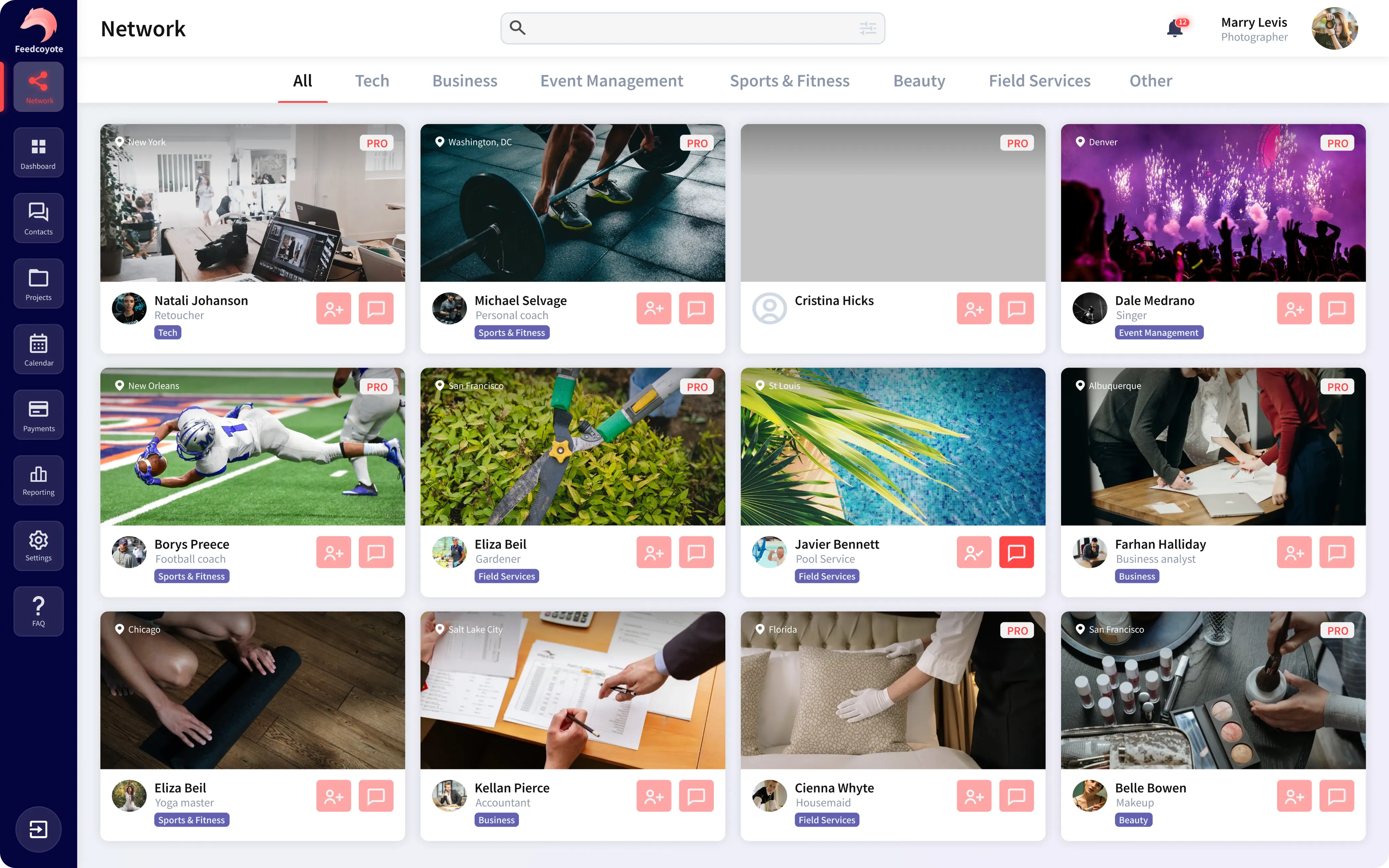 Network
Set up your profile and display your project portfolios
Connect with other independent workers (Freelancers, Solopreneurs, SMBs), and explore opportunities
Propose and request expertise. Share your skills, and earn more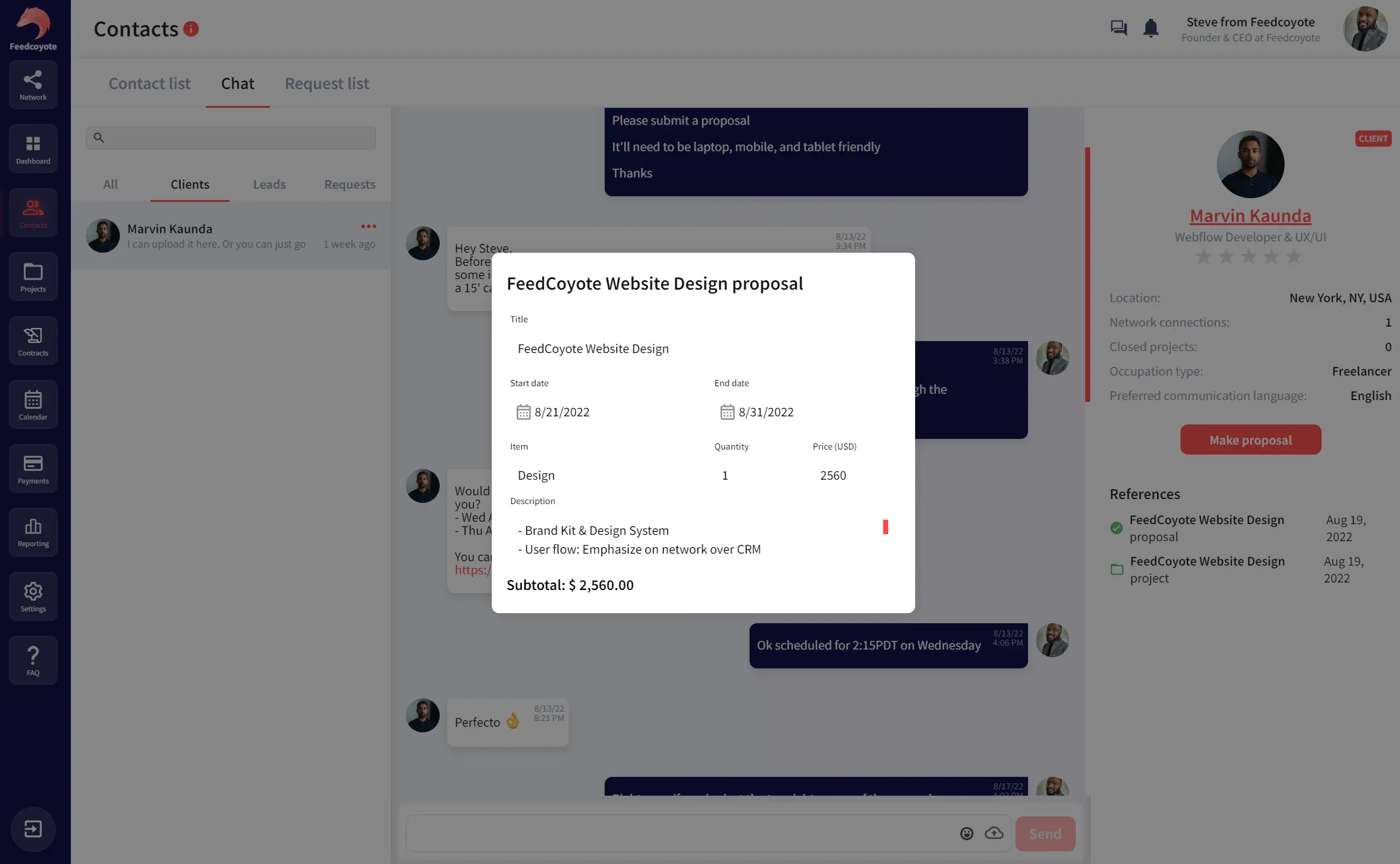 Collaboration
Sub-contract your projects to speed up delivery. Help others complete their own projects, and get paid. Use end-to-end collaboration flow to optimize the process.
3x More opportunities for finding collaborators and gigs. Increase productivity. Streamline two-way communication & deal flow
52% Freelancers team up on projects. Do paid work for other freelancers; or hire fellow freelancers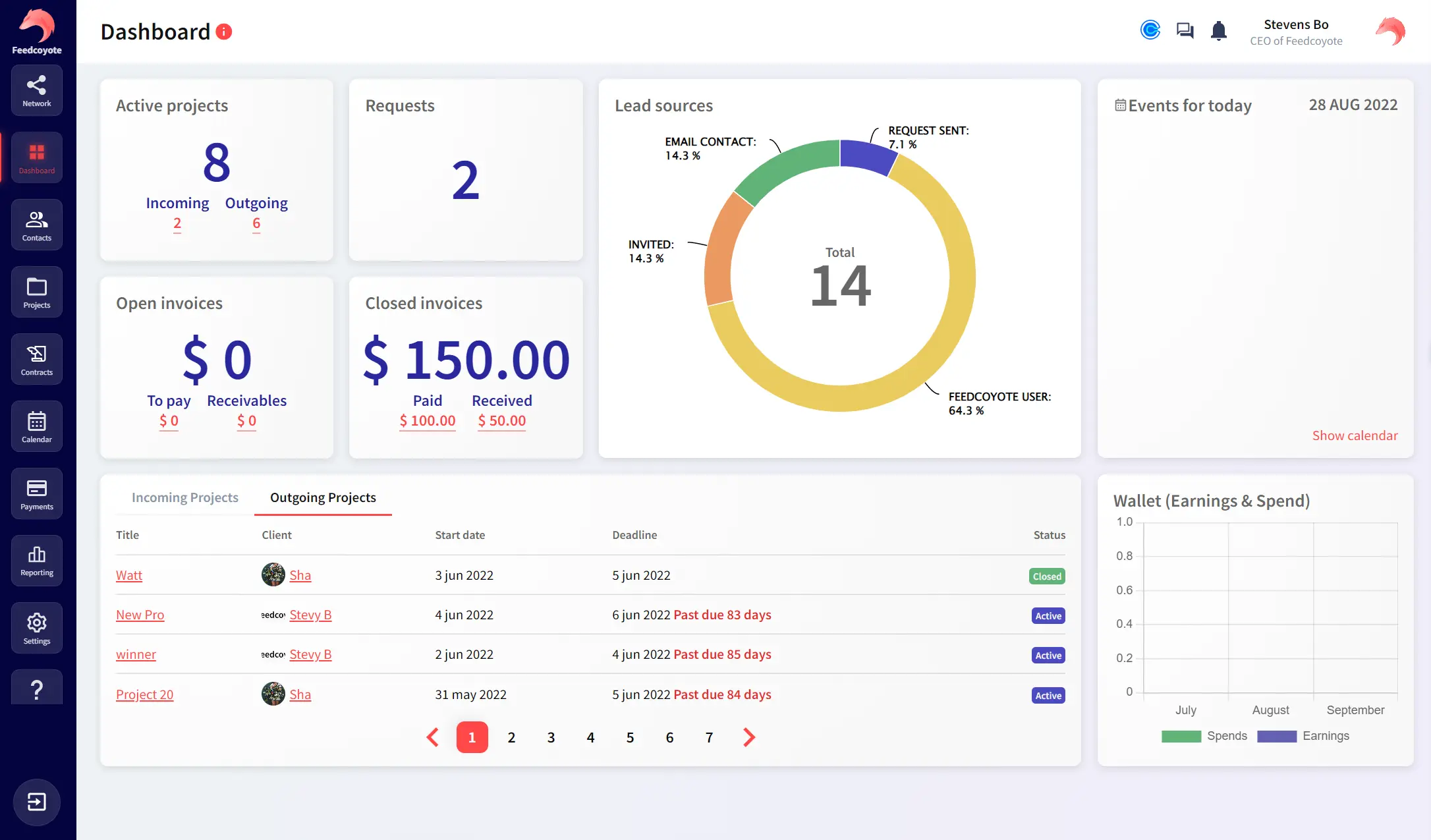 CRM
Stay organized, track & manage all your projects more efficiently
Optimized communication with external parties, calendar & appointments management
Reporting, Google contacts import, invoices & payments processing
Be a Part of Change Today
Simple & Convenient. Enhanced quality & security at your fingertip.
Still hesitant?
Check our FAQs section